Alhamdulillah..akhirnye...abes gak exam..penat betul....seriously..exam kali nih yg paling stressful sepanjang 4 years dekat sinih...tak tau kenape...tapi all my friends pon ckp macam tuh...satu sbb assignments yg kene hantar dalam minggu exam...and maybe jugak sbb otak dok fikir psl graduation project...abes jer exam terus terkejar2 kejar buat homeworks ngn graduation project tuh..ntah lah...penat otak ai...



[Outing to Seoul Children's Grand Park]



Couple of days ago..we had an outing to Seoul Children's Grand Park...of course la tempat die macam utk children jer kan...semua mainan kat situh pon utk children jer...tak muat pon montot nih nk duduk atas kerusi mainan tuh...harhar...so kami semua ambik2 gamba jer lah...yang bestnye..breakfast provided tau..nasik lemak lagi..huu dah lame tak mkn proper breakfast...indeed mmg tak mkn pon breakfast...





tulip banyak dah gugur...sob sob..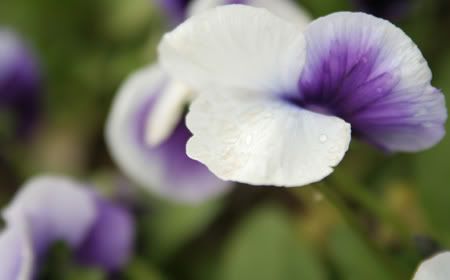 bunge nih sangat cantik...yang kaler pink lagilah cantik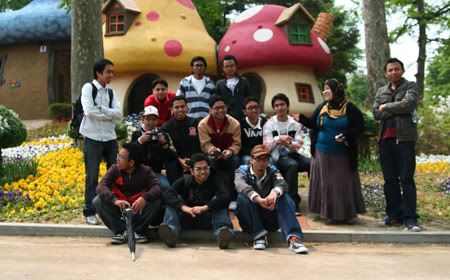 some of us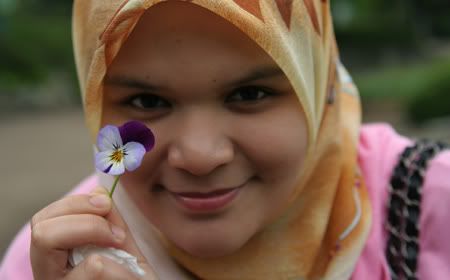 gambar yang lebih sopan..harharhar psstt kelihatan mata beruang panda lepas exam...

charm-ira

..mate saye bleh lawan mate lebam awak tak? hehe ntah2 awak makin kuat tido lepas2 ambik medic nih tak???!!!



_______________________________________________________________________________



[Photography Fair]



Besides that...nih gamba a couple of weeks ago...went to photography fair dekat COEX...actually pegi sbb nk teman incik wear sajor...saye tak minat nih amik2 gamba..masuk bergaye dalam gamba minat..harhar tapi lepas sampai sane..incik wear wat tak layan pon kat saye..die dok sebok ambik gamba all the models aka

AWEK CUNNN?????!!!!!



ceh...so i just wandered around..kutip2 freebies...sbb semua company yg participated dalam fair tuh biasenye akan bagi ape2 barang dekat semua orang yg pegi..seb bek gak incik wear bawak saye...kalo die g sorang sure die tak terambik kan all the freebies tuh..hehehe ntah2 die bawak saye sbb nk suruh saye kutip all the barang2...harhar tapi saye tak gune pon barang2 tuh..sbb mende2 yang dapat tuh berkaitan ngn camera...mane la saye bleh gune...




hanyang is our university's name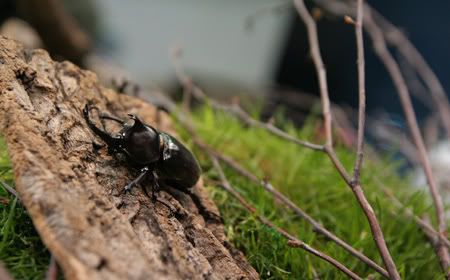 bug's life



ade show...bes...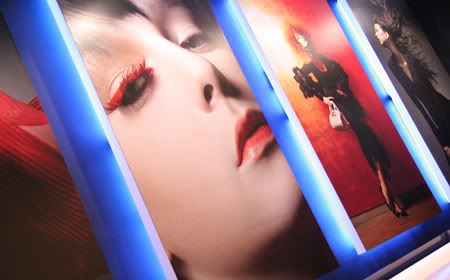 hohh semua datang sbb nk amik gamba model jerkkkk..pissed off..harhar gurau je



canon booth

pictures are courtesy of wear..please visit his blog for more beautiful pictures

p/s: kak yatie..saye sangat jeles..akak dapat makan nasik kerabuuuu!!! anda2 semua..sile jgn tayang nasik kerabu dekat saye...kang ade yg pi beli tiket balik mesiaaaaa kang~!!!!!